Why Now is a great time to buy a condo for sale in Los Feliz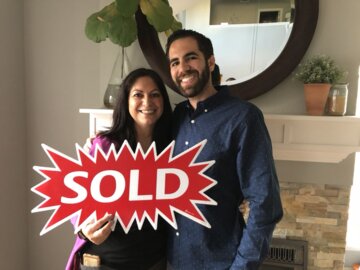 The condo market in Los Feliz Ca looks almost nothing like it did even 3 months ago, which is GREAT news for buyers looking to purchase a Condo for sale in Los Feliz . While interest rates indeed are much higher than they were even 3 months prior, we are seeing many beneficial factors help more of our clients' become homeowners than ever before.
Inventory is up 50%, which gives you far more options to choose from
The average Los Feliz Condo for Sale now has 3-5 offers, down from the 20+ we were seeing in the Winter and Early Spring
List Price to Sales Price is a more reasonable 104%, whereas we were at closer to 110%
We are also having many Los Feliz Condo buyers come to us after unsuccessfully trying to purchase with another Los Feliz Real Estate Agent. Often, they try to use a friend, family member or out of area / newer agent who does not have the connections necessary to ensure your offer has a strong chance of being accepted.
The Bashe Team at Localist Realty has been selling in and around Los Feliz since 2003. We have relationships with almost every Los Feliz Real Estate Agent and office, and often we can get our Los Feliz Condo Buyers the inside track on exactly what terms will get a deal done. This is crucial as the Los Feliz Real Estate Market is still appreciating with rates continuing to rise.
When you are ready to look at Condos for Sale in Los Feliz , you should take the following steps to ensure that you have no surprises or hiccups in the process.
Get Pre-Approved

Especially when it comes to Condos as you have HOA fees to deal with and lending guidelines that are community specific. Which means not every complex will qualify for the type of loan you are getting, especially if it's FHA or VA.
The lender we work with covers the cost of your appraisal

Work with a Local Los Feliz Real Estate Agent who knows the market well.

You can go on Zillow to see how many properties they've sold in the past year (My Link is Here)
I am not pushy. I don't care when you buy, only that you are 100% satisfied with the experience from start to finish

Have a realistic budget

Your Los Feliz Realtor will be able to show you the market averages, and ensure you aren't looking a 6-month-old sale thinking you'll be able to get the same pricing today
At the end of the day, purchasing a Condo for Sale in Los Feliz Ca is one of the largest financial purchases you'll ever make. And I believe I am the right Los Feliz Real Estate Agent for the job. You can reach me day or night at (310) 356-6068 via text or call, and if email is easier for you that's fine too ([email protected]).